Sponsored by Edward Brinker and Jane Liu
Nurit Bar-Josef, violin
Jonathan Carney, violin
Romance for Violin and Orchestra No. 1 in G Major, Op. 40
Romance for Violin and Orchestra No. 2 in F Major, Op. 50
Symphony No. 1 in C Major, Op. 21
The season opens with a celebration of Ludwig van Beethoven's 250th birthday. Joining National Philharmonic are two of the region's most esteemed concertmasters, Nurit Bar-Josef, from the National Symphony Orchestra, and Jonathan Carney from the Baltimore Symphony Orchestra. Also on the program is Beethoven's first attempt to compose a symphony, which was already breaking new ground.
Backstage at NatPhil with Piotr Gajewski, conductor
Lift a Glass to Beethoven's 250th!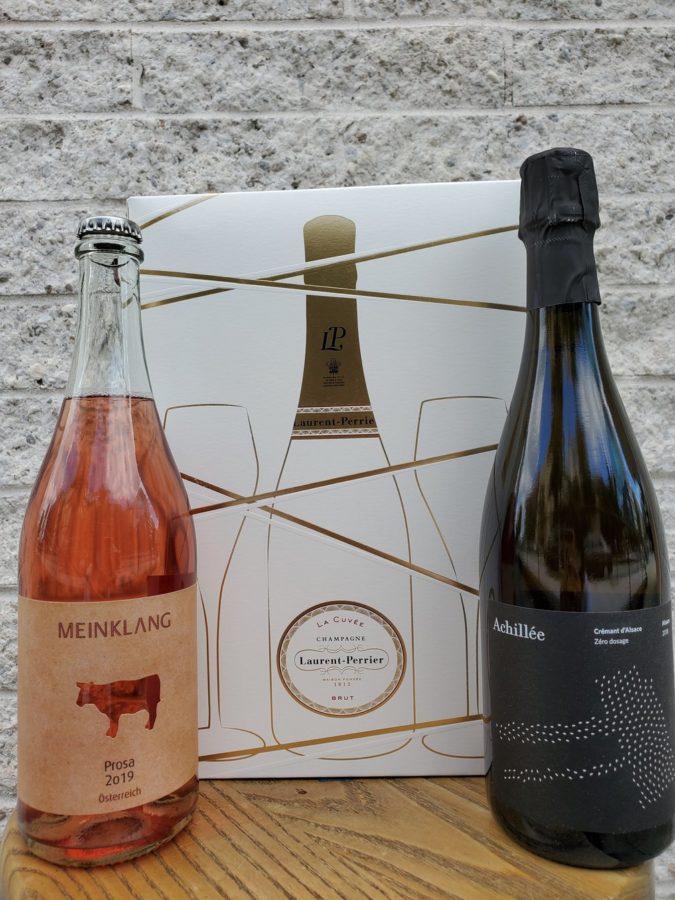 Jennifer Fritz Kim at Kogod Liquors brings even more polish to what promises to be a wonderful first concert of the season, Beethoven @ 250 Birthday Bash! She has chosen a trio of wine and bubbles carefully curated to match each of the three pieces performed.
Meinklang "Prosa" Rosé Frizzante: Romance for Violin and Orchestra No. 1 in G Major, Op. 40
Achillée Crémant d'Alsace Zero Dosage: Romance for Violin and Orchestra No. 2 in F Major, Op. 50
Laurent-Perrier Cuvee Brut: Beethoven Symphony No. 1 in C Major, Op. 21
Now you can celebrate local business, toast each masterpiece in style, and support the National Philharmonic, which will receive 10% of all purchases.
Order your Beethoven @ 250 Birthday Bash Trio
'Prost!' to a winning combination!
A special thanks to our 2020-21 Season Sponsors – Jean and Paul Dudek; Ed Grossman and Rochelle Stanfield; Ted Mirecki, NatPhil Board Member; Martha Newman; Doug and Emily Jacobson; and Potter Violins.