This content is available for Groundbreaker donors and above. Make a donation of $300 or more today and receive the Digital All Access pass to view all National Philharmonic online concerts during the 2020-21 season through June 30, 2021 on your schedule and on the platform you choose.
Donate Now to get your Login!
---
Music goes beyond words, and often beyond thought. It has the power to speak straight to our innermost beings, often healing what nothing else can. As William Congreve said, "Music has charms to soothe a savage breast." Feeling savage? Let these gorgeous, inspiring compositions soothe you, and create the calm and comfort or inner warmth of spirit we all need to get us through the day.
Laura Colgate, violin
Regino Madrid, violin
Julius Wirth, viola
Danielle Cho, cello
Elizabeth Hill, piano
Scott Joplin, Rose Leaf Rag
Giacomo Puccini, Crisantemi
Amy Beach, Three Pieces for Violin and Piano, Op. 40: II. Berceuse arranged for cello and piano
Eleanor Alberga, Remember
Rebecca Clarke, Dumka: Duo Concertante for Violin and Viola, with Piano
Johannes Brahms, Piano Quartet No. 1 in G minor, Op. 25: III. Andante con moto, IV. Rondo alla Zingarese: Presto
A special thanks to our 2020-21 Season Sponsors – Jean and Paul Dudek; Ed Grossman and Rochelle Stanfield; Ted Mirecki, NatPhil Board Member; Martha Newman; Doug and Emily Jacobson; and Potter Violins.
---
Beuchert's Saloon Valentine's Day Meal for 2!
Pre-order online or by phone before Saturday, Feb. 13 @ 5pm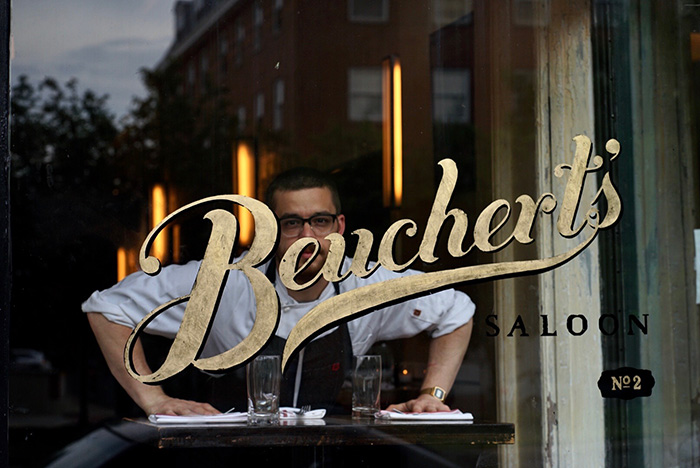 Enjoy Valentine's Day at home with National Philharmonic and a delicious meal curated by Chef Bart Hutchins of DC's famed Beuchert's Saloon. Concertmaster Laura Colgate and the National Philharmonic have prepared musical pieces that cross time and country to distill the ideas of comfort. Chef Bart will pair with them dishes from around the globe that bring families together soothing both the soul and stomach.
For menu details or to pre-order your Valentine's Day Meal for 2 click here or call (202) 733-1384. Deadline to order Saturday, February 13 at 5pm. Limited Availability.
Menu - click here for recipes
Fumet Arancini - Manchego and Roasted Almond Romesco
Winter Squash Gnocchi - Chantarelle Mushrooms, Brown Butter and Fennell Crumbs
Lamb Osso Bucco - Lamb Shank, Buckwheat Polenta, Grana Padona and Preserved Lemon
Moroccan Budino - Roasted Banana, Salted Caramel, Chocolate and Sesame
Optional cocktail package add-on:
Martinez Cocktail - Gin, Vermouth, Walnut Bitters, Orange
---