National Philharmonic Presents Holst's The Planets
July 20, 2022
Holst's The Planets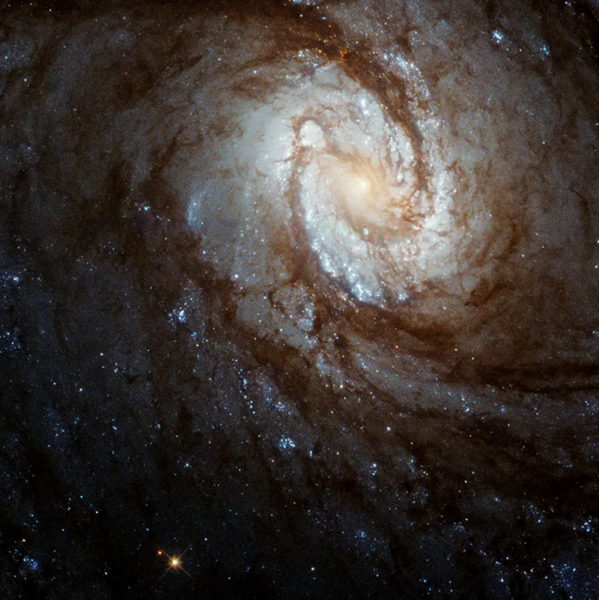 February 6 at Strathmore
February 13 at Capital One Hall
(NORTH BETHESDA, MD) — National Philharmonic resumes its 2021-22 season with two performances of Holst's The Planets, an original multimedia program presented in collaboration with NASA Goddard Flight Center. Led by Music Director Piotr Gajewski, the concerts take place on February 6 at Strathmore and February 13 at Capital One Hall.
"National Philharmonic is thrilled to partner with NASA Goddard once again to connect the beauty of the natural world to music," said Gajewski. "It's an honor to collaborate with our friends at NASA to bring creative programs like this to the community."
Holst's The Planets features music that evokes the natural world and beyond, as well as celebrates the beauty of Earth and its surrounding planets. First in the program is Claude Debussy's La Mer, a masterpiece comprised of three symphonic sketches inspired by the composer's love of the sea. Considered a supreme achievement in orchestral literature, La Mer creates magical soundscapes through shimmering colors and impressionistic moods.
Next in the program is Gustav Holst's The Planets, a seven-movement orchestral suite that resulted from the composer's fascination with astrology and the cosmos. The music depicts our solar system, with each movement titled after a planet known at the time (1914-16) along with a description of that planet's character: "Mars, the Bringer of War;" "Venus, the Bringer of Peace;" "Mercury, the Winged Messenger;" "Jupiter, the Bringer of Jollity;" "Saturn, the Bringer of Old Age;" "Uranus, the Magician;" and "Neptune, the Mystic."
Building on National Philharmonic's previous collaborations with NASA Goddard (2018 and 2021), Holst's The Planets combines art and science by pairing images from space, some new, with performances of La Mer and The Planets. The program also features narrations by NASA Scientists Dr. Gina DiBraccio and Dr. Geronimo L. Villanueva. All multimedia elements, including the narrations, will be projected onstage to complement the music.
In addition, National Philharmonic will enhance the presentations with audience-engagement activities in the lobbies of Strathmore and Capital One Hall. These activities include NOAA's Science On a Sphere®, an exhibit featuring a giant globe that displays planetary data such as atmospheric storms, climate change, and ocean temperature; and a pre-performance lecture designed for kids and featuring a NASA astronaut.
Full Concert Details:
Holst's The Planets
in collaboration with NASA Goddard
Piotr Gajewski, conductor
Sunday, February 6, 2022 at 3:00 pm at The Music Center at Strathmore Sunday, February 13, 2022 at 3:00 pm at Capital One Hall
Travel to the reaches of space as National Philharmonic and Maestro Piotr Gajewski partner with NASA Goddard for an otherworldly performance of Holst's The Planets. Visit the fiery red planet, joyful Jupiter, and the serene sights and sounds of Venus in this unique collaboration of science and art.
Program:
Claude Debussy, La Mer
Gustav Holst, The Planets, Op. 32
Ticket Information
Tickets ($45–$99) are available online at nationalphilharmonic.org for the concert at Strathmore and capitalonehall.com for the concert at Capital One Hall. Kids 17 and under can attend National Philharmonic performances for free through the All Kids. All Free. All the Time. initiative.
Health and Safety Protocols
All guests at any indoor National Philharmonic events at any location will need to be fully vaccinated with the Pfizer, Moderna, or Johnson & Johnson vaccine, and must show proof of vaccination with their ticket upon entry to the theater. These policies will be evaluated regularly based on updated community health data, public safety best practices, and government guidance.
Unvaccinated patrons without medical exemption, including children not yet eligible for the vaccine, will not be permitted to attend National Philharmonic performances. National Philharmonic will not accept proof of negative test. Please note that this may differ from the policies of individual venues.
In addition to vaccine protocols, patrons will be required to wear masks in the venue and through the duration of National Philharmonic performances.
About the National Philharmonic
Celebrated for showcasing world-renowned guest artists in time-honored symphonic masterpieces, National Philharmonic continuously strives to create remarkable educational opportunities in the community while promoting diversity and representation in classical music.
National Philharmonic is an accessible, enriching component in the Greater Washington D.C. Metropolitan Area, believing that music has the power to spark imagination and shape the world around us. As the only organization with a united orchestra and chorus in the region, over the years National Philharmonic has expanded its footprint beyond its home at Strathmore, with year-round masterclasses along with Summer String and Summer Chorale Institutes for youth, armed services programs, and partnerships with community organizations. In addition to these programs, National Philharmonic fosters a love of music in young people across the region by offering free admission to all children between the ages 7 to 17 years old.
# # #
Media Contact:
Camille Cintrón Devlin
(571) 317-9317
pr@camillecdevlin.com